Margarita, Margarita Night!
Margarita Margherita Night – In association with Speciality Brands!
Tuesday 16th November | 7.00 pm
 "An evening of exploration and pairing of some of Mexico's finest spirits and Italy's finest food" 
The Margarita is quite possibly one of the most romantic drinks in history, surrounded by mystery, no one can quite be sure who or when it was invented, but what the experts do agree on is it most probably involved a beautiful woman!
Whoever the beautiful woman was and whoever created the Margarita for her, the experts agree the drink certainly evolved from a 'Picador' which was a British recipe that first appeared in print in the 1937 Café Royal Cocktail Book a full 16 years before the first written example of what we now know to be a Margarita, the Picador itself is a basic cocktail format known as a Daisy which dates back to somewhere in the 1800s. Originally made with gins and whisky, the Mexican inspired version used tequila and become known by its Spanish name for daisy – Margarita!
On our Margaritas themed evening, we'll be pairing various Mexican spirits with complementing home-cooked Pizzas, whilst giving some great knowledge on the Mexican spirits category and serving some fantastic Falstaff cocktails to wash it all down.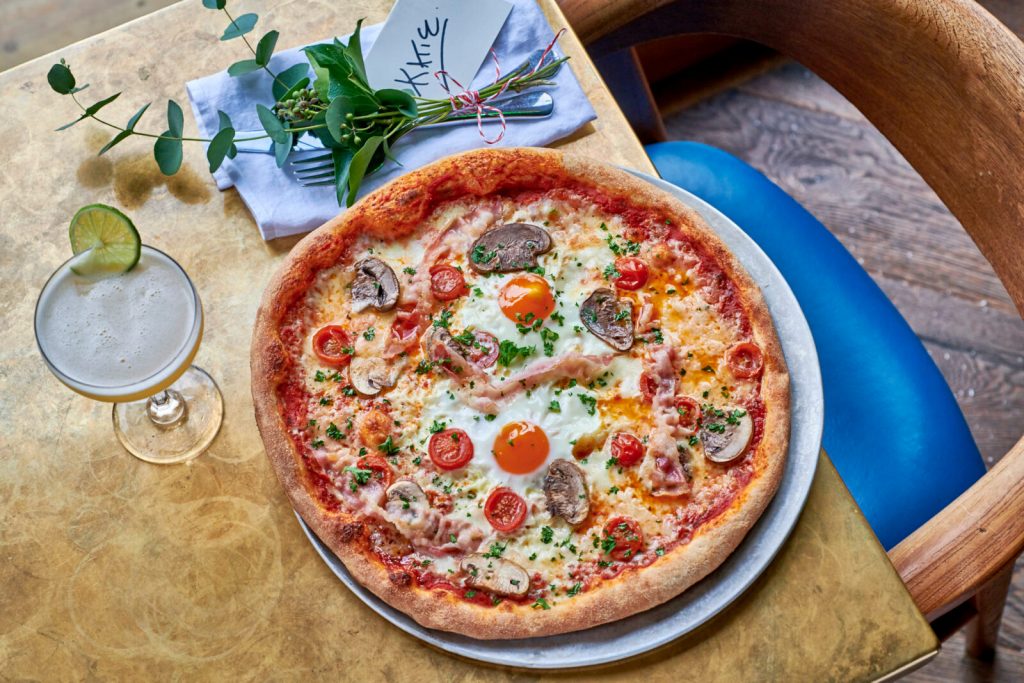 We'll also be wrapping the evening up with a cheeky little competition where groups will be tasked with pairing one of the fantastic spirits from the evening with their own pizza creation that our chef will cook, so be prepared to be judged hard by some professional tequila drinking, pizza eaters!
So, we invite you to come on down for our very own evening of Margaritaville at the Falstaff where each guest can expect tasters of 5 different spirits that include Tapatio Tequila, Don Fulano Tequila, Ilegal Mezcal, Derrumbes Mezcal, and La Venenosa Raicilla, 3 cocktails and half a pizza across the evening.
 Tickets are priced at the fantastic value of £25 per person or £20 per person for our Falstaff Pilgrims.
Tickets can be purchased online here
(Pilgrims, don't forget to check your email for your discount code!)
As we'll be serving food on the evening, we'd really appreciate an email just to make sure we are prepared to cater for anyone with any dietary requirements (we offer Vegetarian, dairy-free, and Vegan Pizzas), so if that's you, please drop an email to [email protected].
In the meantime, we'll be "Wastin' away again in Margaritaville, Searchin' for my lost shaker of salt… Salt, salt, salt"! … eating pizza and drinking tequila to make sure we get the night just perfect for you!
.