Late A(periteavo) T at The Falstaff
Late A(periteavo) T at The Falstaff
Tuesday 8th March | 7 pm – 10 pm
Join us on Tuesday 8th March from 7 pm where we'll be celebrating two of the finest traditions, The British Afternoon Tea and the Italian Aperitivo culture in some form of Frankenstein's Monster mash-up! Here at the Falstaff, we're particularly proud of our Afternoon Teas and are quite partial to the odd aperitivo.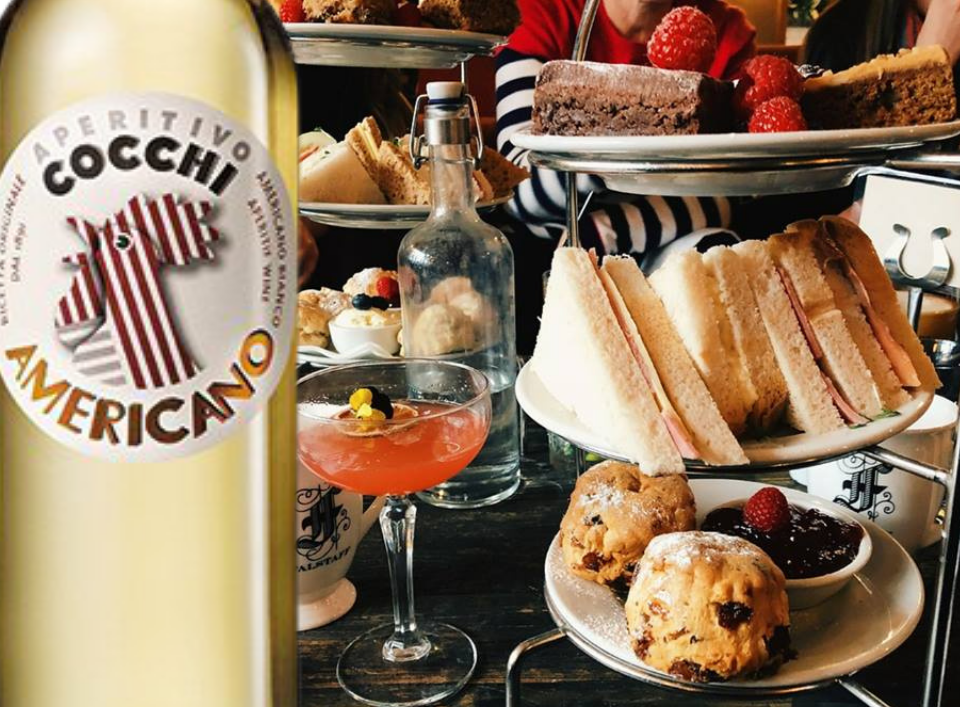 Tea drinking had been the height of sophistication in Britain since the 1660s and the taking of afternoon tea has been a great British tradition for two centuries. ⁠ It is believed the credit for the custom goes to Anna Russell, the seventh Duchess of Bedford. At around 4 pm, Anna would complain of "having that sinking feeling", but dinner would be served fashionably late at around 8 pm. So Anna started ordering a tray of tea, bread and butter, and cake to her room mid-afternoon, and then she began inviting friends to join her. ⁠ When Anna moved to London, she brought the occasion with her and its popularity skyrocketed, especially with royal endorsement by her close friend, Queen Victoria. ⁠ Ladies began wearing their finest clothes and tea would be served from elegant silver teapots into fine bone china cups while the ladies socialised, and Afternoon Tea was forever imprinted as an English tradition. Since then, we have never looked back.
Meanwhile, on the continent, the Italians had already been working hard on Aperitivo culture, a nicely bittered alcoholic beverage (usually some form of bittered-wine) was to be knocked back before a meal, or with many small snacks to nibble on. Derived from the Latin aperire, the tradition is meant "to open" the stomach before dining and the experience of aperitivo is now a cultural ritual in Italy.
So, on the night we will be serving the traditional components of our Afternoon Tea over 3 stages across the evening. Each serving will be paired with a fantastic Cocchi (a fantastic Italian Americano, a bit like vermouth), based drink. The guys behind the bar will be serving up some delicious concoctions as our kitchen team send out scones and sarnies galore.
Tickets are £29 per person or £24 per person for our Pilgrim cardholders
BUY YOUR TICKET HERE
(Pilgrims discount codes should be in your email inbox or send us an email at [email protected])
.