For the Best Brunch in Canterbury …
… Go Bottomless at the Falstaff!
If you're looking for the best brunch in Canterbury, then look no further than the delicious menu on offer at the Falstaff. We offer a mouth-watering pizza menu that includes one savoury dish, one sweet and bottomless drinks throughout the sitting, available every Friday, Saturday and Sunday between 12 and 4 pm (Vegetarian, Vegan and Dairy Free option available | T&C's apply).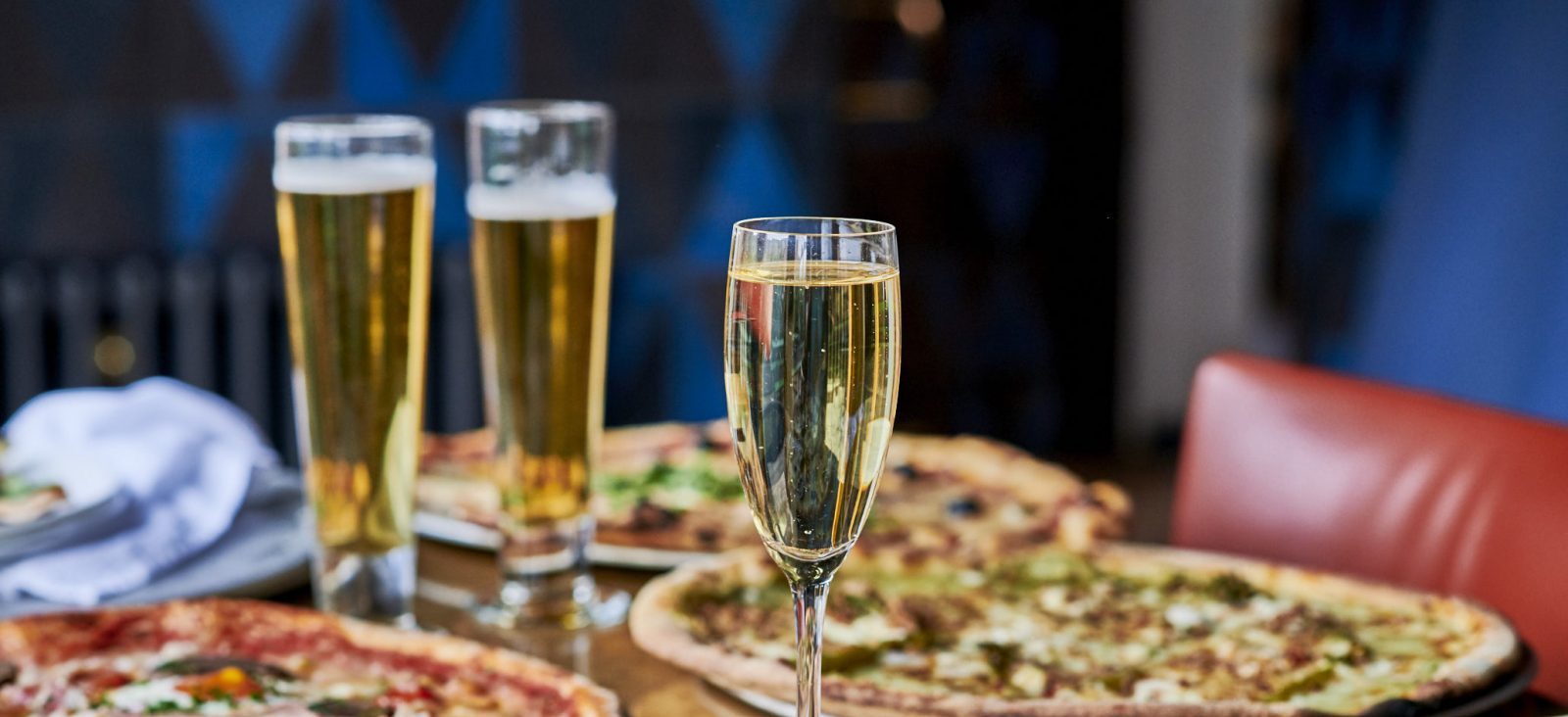 The menu is made up of a selection of our home-made and deliciously moorish authentic 14-inch Neapolitan pizzas, with 6 mouth-watering toppings to choose from that include:
MARGHERITA (V)
San Marzano tomato, Fior di latte mozzarella, olive oil and fresh basil
PEPPERONI HOT
Spicy Nduja Sausage, Guindilla chillies, tomato, watercress and Parmesan
PROSCIUTTO
Fior di Latte, Kalamata olive, tomato sauce, rocket, parmesan, pecorino and balsamic
TRUFFLE MUSHROOM (V)
White truffle cream, wild mushrooms, pecorino, black truffle, pine nuts and fresh basil
BROCCOLETTI (V)
Tenderstem broccoli, Rosary Ash Goat's cheese, pesto, flaked almonds, Aleppo chilli flakes and crispy shallots
NAPOLITANA
San Marzano tomato, Cetera anchovies, black olives, capers, oregano, mozzarella and rocket
Finish it off with a rich dark chocolate brownie or an indulgent salted caramel sponge – if you can fit one in!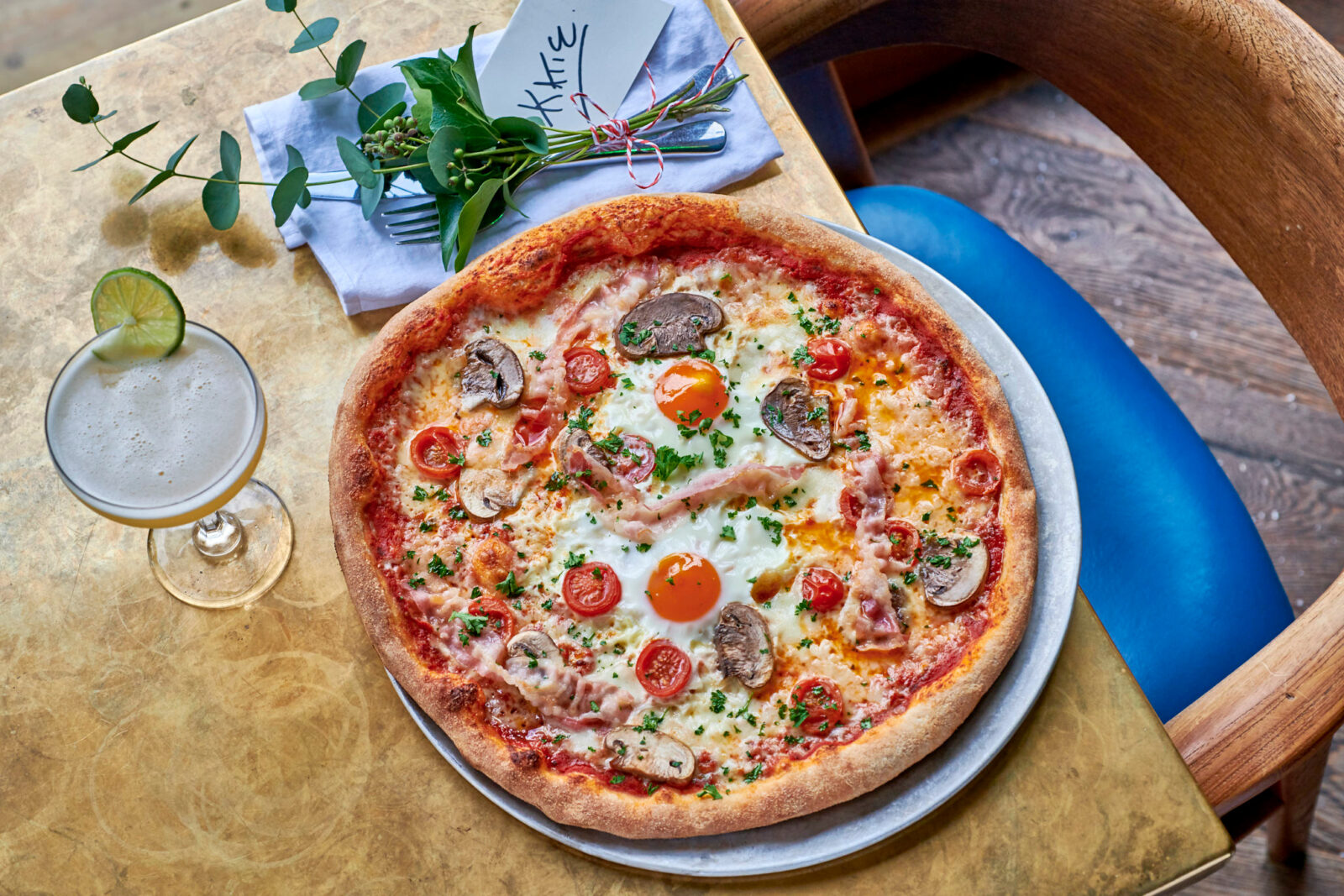 Now for the best part – this brunch includes bottomless drinks and there are a few different tipples on offer depending on your taste. Choose from the ever-popular Prosecco to add some sparkle to your brunch or enjoy a simple red, rosé or white wine. For those a little more adventurous the classic Mimosa, Kir Royale, Bellini or Aperol Spritz cocktails will rock your boat! Designated driver? Don't worry we have non-alcoholic options too!
All this for only £35 per person!
What makes our brunch even more special? – well it's at the Falstaff of course! We have one of the oldest inns in Canterbury dating back to the 15th century! The building has been beautifully restored, capturing all the historic old-world charm of Canterbury with a burst of cosmopolitan vitality with plenty of indoor and outdoor seating available.
You won't find a better atmosphere and our staff are pretty friendly too, combine that with our tasty menu and you're definitely on to a winner! What's more, we're only two minute's walk from the train station, high street and the main sights.
Hurry up and experience the best brunch in Canterbury today by booking online here.
You can also purchase our Bottomless Brunch as a Gift Experience, available online here.
.